Page 1 of 1
You cannot start a new topic

You cannot reply to this topic
A Stunning Revelation
---
Posted 18 July 2012 - 06:09 AM
Thanks now i see it too
and just because i can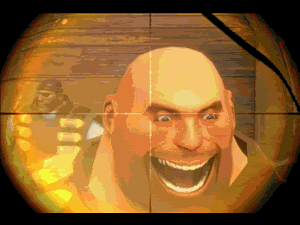 ---
Posted 18 July 2012 - 11:08 AM
MY MIND = BLOWN
Why did I NEVER SEE THIS
CONSPIRACY
!! THIS IS CONFIRMED SPIDER-MAN X MEGAMAN IN THE FUTURE!!
(lol....gutsman's ass....)
---
Posted 18 July 2012 - 10:49 PM
This is
Amazing!!!
It makes complete sense
Sup
Quote
[11:56:05 AM] Yato: I can download shit with 1.5MB per second.
[11:56:28 AM] Trip Dering: :3 you'd still have a "crappy" pc though.
[/size]
Get the joke?
---
Posted 19 July 2012 - 01:57 AM
Conspiracy? I would not doubt it. Coincidence? Perhaps. It's quite the mind blower, that's for damn sure.

---
Share this topic:
Page 1 of 1
You cannot start a new topic

You cannot reply to this topic
---
1 User(s) are reading this topic

0 members, 1 guests, 0 anonymous users