BlueBoyX

's Profile
Group:

Members

Active Posts:

37 (0.04 per day)

Most Active In:

Chit Chat (13 posts)

Joined:

15-July 11

Profile Views:

2,410

Last Active:

Aug 17 2011 11:47 PM

Currently:

Offline
My Information
Member Title:

Pootis Man

Age:

22 years old

Birthday:

September 30, 1991

Gender:

Male

Location:

Brazil

Interests:

Games, Art, Movies, Cookies... wait wha?

Fav. X Game:

All Megaman games.
Contact Information
E-mail:

MSN:

fa.accastilho@hotmail.com
About Me
(Well, Capcom canceled Megaman Legends 3, a game we all have been waiting for what? 10 years?
But i guess there's nothing we can do, all we can do is remember the good times we had with Legends 1 and 2, we gotta look forward.
Who knows what Capcom plans for the future of Megaman...)
Hey there people! Let me introduce myself!
My name is Fabio Augusto Castilho e Castilho, And i live in Brazil! Nice to meet you!
I'm a HUGE fan of the Megaman games, (yes that means the entire franchise, MMX, MMZ, yatta yatta etc etc...) And i always wanted to see Capcom release Megaman X9, so when i heard about megamanx9.com, i joined right away, so, here i am!
If you have a Steam account, feel free to add me!
My Steam:
http://steamcommunit...m/id/blueboyzx/
My Top 10 Games:
1: Megaman X4 (Duh.
)
2: Persona 3
3: The Legend of Zelda: Ocarina of Time
4: Kingdom Hearts 2
5: Chrono Cross
6: Parasite Eve
7: Valve Games
(Valve's a game developer company, by the way.)
8: Threads of Fate
(Also Known As: Dewprism)
9: Silent Hill 3 (AKA the game that makes you sheet bricks)
10: Mass Effect 2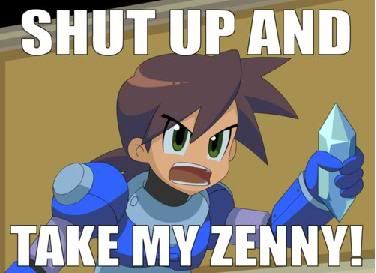 Friends