elreyjgz

's Profile
Reputation: 84
Group:

Members

Active Posts:

2,570 (1.44 per day)

Most Active In:

Chit Chat (820 posts)

Joined:

28-January 09

Profile Views:

21,076

Last Active:

Sep 05 2013 04:20 AM

Currently:

Offline
My Information
Member Title:

TIT-CHIKO BITCH!!!

Age:

21 years old

Birthday:

March 24, 1992

Gender:

Male

Location:

Small city below Chicago.......

Interests:

What do you think?
MEGAMAN!!!
Others:
Super smash bros., pokemon, and many other things.......
and taking/giving cookies....

Fav. X Game:

Megaman X5
Contact Information
E-mail:

Website URL:

http://www.youtube.com/user/elreyjgz

Yahoo:

elreyjgz@yahoo.com
About Me
CHECK MY FACEBO..ER X9 STATUS OR what have to say for the week/day/month/year..yeah just do it riiiiiiiiiiight here ---------^

PROFILE SONG: The Top ~ Ken Blast
the name's elreyjgz im one of the early members here..... i
m currently in high school and just passing by and living life.
OLD STUFF... Im a college student now and im being slaved both by college work and working.... Im always here most of the time site so send me a message, leave a comment, request a sig or be my friend!...trust me i wont bite......as much...
phew...man i hate talking to these peo- oops forgot im still talking about myself
....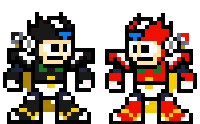 (sprites made by me)
TOP FRIENDS!!! (in the forum!) as of June 25, 2010...
(not in any order)
Megamanwiz
Dynamo8
MaverickHunterAxl
NightshadeTerror
ZeroV2.0
Megaquint
Rasengan_Boi
Lumine
DRN-01
Omegaman
Rouge Vile
Mith
Twilight Sword
Captian Rasmot
Valkyrie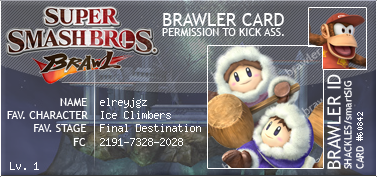 click on the mets to visit my thread!
C
REDIT

:

gredit goes to Sprites INC for the use of their sprites to edit my mets also too
also more specificly to Blackbeltdude for Axl sprites

(also to vile for giving me the heads up to give credit and giving me tips to improve the sprites)
STEALING IS BAD!!!
woot! click on pic to visit my sig thread
my vid that I made...comment on the vid here or youtube if you want!
[url="http://www.youtube.com/watch?v=b5noZWJihh8"]http://www.youtube.c...h?v=b5noZWJihh8[/url]
Friends
Showing 50 random friends of 82 (View all)