Page 1 of 1
You cannot start a new topic

You cannot reply to this topic
Watch Dogs e3 2012

Ubisofts new I.P. and its looks awesome
Posted 05 June 2012 - 02:42 AM
The game right now that shocked the most as of right now....



Ubisoft's new I.P.


Watch Dogs




---
Posted 05 June 2012 - 05:20 AM
This looks amazing! Definitely one of the best, if not the best presentations on day one.


Big kudos to elreyjgz!
Episode Ten of my Mega Man Zero anime adaptation is online! Read it
here
Don't forget to "like" the various Mega Man pages on Facebook! He needs it now more than ever!!
---
Posted 05 June 2012 - 06:10 AM
I feel the game looks and seems phenomenal. Quite an ambitious and pretty unique type of game. I'm really impressed by the amount of detail put into the world and the AI that encompasses every human in the game. You can literally hack humans and devices. Not traditional hacking really, but something I feel the actual world is not too far from, if not already. Scary thought. Great game. lol

---
Posted 05 June 2012 - 11:17 AM
IMO, Ubisoft owned Day one of E3. The definitely had the crowd with Watch Dogs, plus AC3. Of course, Sony had the Last of Us, Beyond, and Ascension, but Wonderbook probably put a couple of people to sleep.

---
Posted 05 June 2012 - 11:34 AM
Seems like a mixture of MGS and Deus Ex: Human Revolution (with a bit of Mind Hack). Am quite interested in it.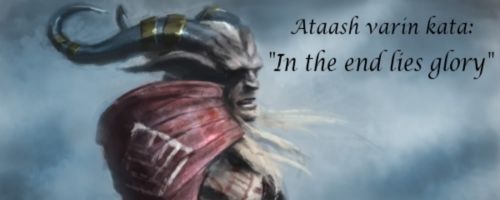 ---
Posted 05 June 2012 - 02:17 PM
Looks pretty interesting. I'll definitely be keeping an eye on it. I'm curious who's doing the music though. It reminds me of Jesper Kyd's work from the previous Hitman games. Since he's currently with Ubi for Assassin's Creed, it wouldn't surprise me if it were indeed him. That'd be great if it is.

---
Posted 05 June 2012 - 05:16 PM
Seems a little bit like Person of Interest in some ways (great show by the way, you should check it out). Not too thrilled about the language since it means I'll probably have to wait until I move out before I can buy the game, but I'd have to wait until I had the money to buy the game anyway, so it's not a huge deal (especially since there are other games I'd like to get in the meantime)

So yeah, definitely keeping an eye on this one. The graphics look amazing, especially the rainy areas; and I'm loving the style of the game in general. Can't wait to see how it turns out.

Reese: Point your gun at me again, and I'll shoot you with it.
---
Posted 06 June 2012 - 07:10 PM
I totally forgot I was watching a video game, I actually grabbed a snack and viewed it like a movie.

Looks interesting so far. . . .Now where do I go buy the tickets?

---
Share this topic:
Page 1 of 1
You cannot start a new topic

You cannot reply to this topic
---
1 User(s) are reading this topic

0 members, 1 guests, 0 anonymous users