Hi guys! A friend and I are working in a Rockman X project using based on an open source prototype gamemaker engine made by TonyJih & BrosBM. It had many bugs and a lot of features were lost but day by day we've been working to fix glitches and add some features (heart tanks, energy tanks, power ups, enemies behaviors, pause menu, etc...). There's a long way yet to left the engine 100% accurate to the original SNES game (yep, we're doing this project based in the SNES style, both in sprites as engine behavior).
We want to do a prequel of the original Rockman X game and told about Zero origins, the beginning of the Maverick Hunters and the days where Sigma was the leader of the hunters. One of our biggest goals is to have a playable Sigma along with some brand new mavericks. In addition, we have developed the background plot of each one of those enemies so everyone has a reason to be in the game.
Nowadays, we're a bit stuck because we need spriters, specially to do a playable Sigma and neither me nor me friend have the skills to do a pixel-art sprites as this game demands.
So, if someone is interested in this project all help will be well received (as spriter, level designer, or what you think it could be useful), and if one of you guys have a cool name for this project let us know ;) .
btw, here are some screenshots of the engine running. You can see some enemies working, the energy tanks and heart tanks ;) ~ the storm eagle boss came with the engine, so we're basing on it to do the other future mavericks ;)
Shield reflecting shots.
a Met, with some test stage props
more mets, X with shadow-effect dash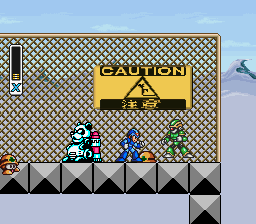 more enemies, the 8bit panda came with the engine
more enemies...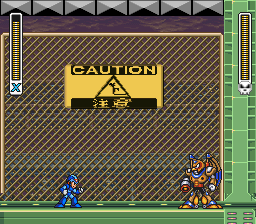 boss fight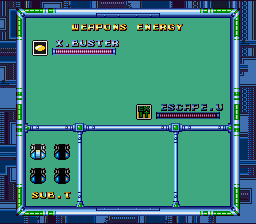 a w.i.p. pause menu with the energy tanks working (they get fulfilled as long as you pick up life items)
Greetings!