This thread is for hand-drawn and pencil works of mine. I don't have anything like photoshop, so I'm limited to how detailed or colored the images look, depending on what it is I've drawn. Doesn't matter either way, since my art skills is still on somewhat of an amateur level...but I'm improving my skills little by little.
Right now, I'm having complications with Photobucket and will soon transfer over to deviantART so I'll only be posting one image currently, which is below. Other new works will be posted later on (Since they aren't done or I haven't even started on some). Let me know if you can't see the images I post.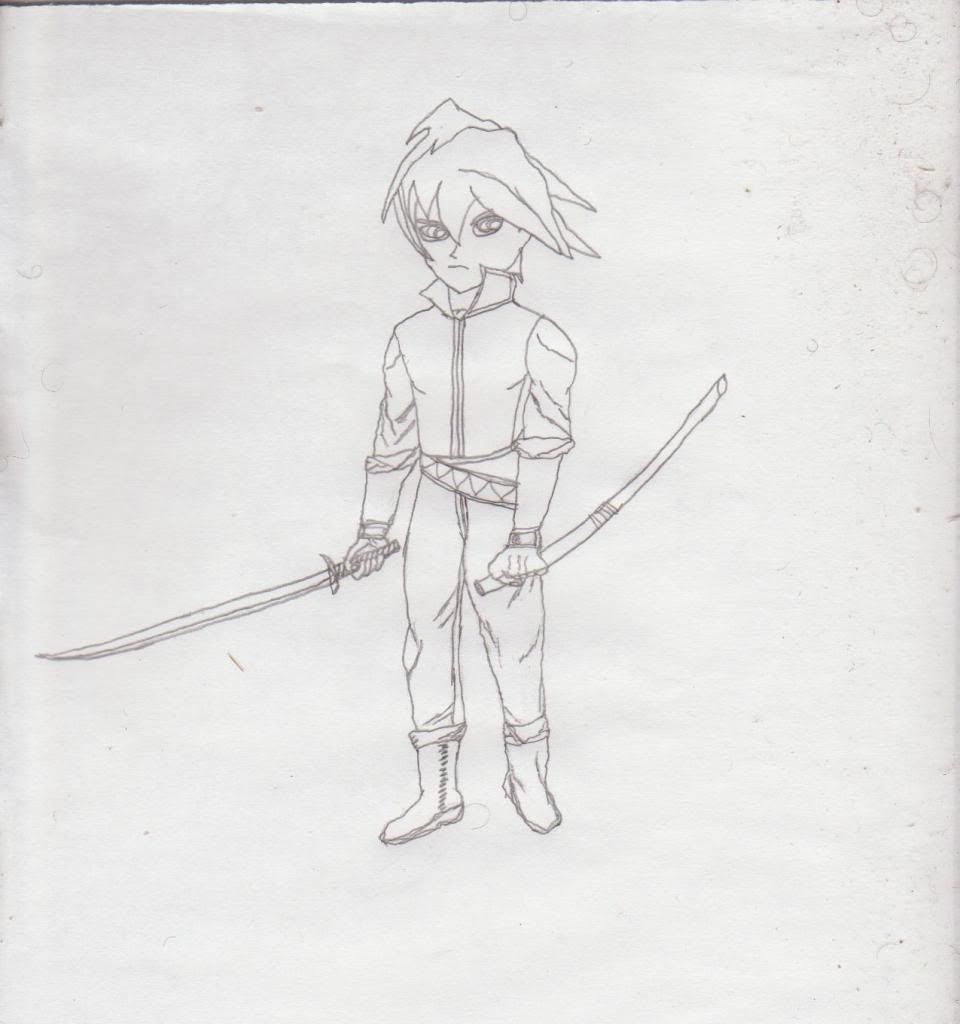 My character, Ian Magnius from Fire Emblem Chronicles' RP forum.